Elevate Your Property With a Beautiful Screened-in Porch
One way to increase your outdoor living space to enjoy it more is through a screened-in porch. A screened-in porch protects you from pesky insects and sudden showers while welcoming light and breeze. If you dream of adding this beautiful, functional space to your home or renovating an existing porch, Castle Construction can help you realize this goal.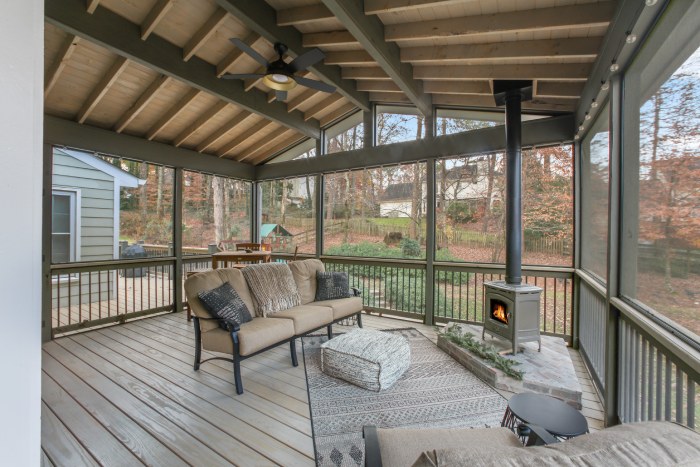 Our approach to the building process helps us find a solution that fits each home. We use experience and creative problem-solving to deliver the ideal screened-in porch.
We Help You Enjoy the Outdoors
Do you have a porch in your back or front yard where you like to sit and enjoy the outdoor weather? Do local insects and wildlife make it difficult for you to sit outside at certain times of the day or during specific months of the year? Our services are dedicated to providing our clients with an affordable living space that is bug-free, clean and in tune with nature.
When you call us regarding your screened-in porch project, our experienced team spends time understanding your vision and the practical details. We consider your budget, space and the overall desired look. We will help you make proactive design decisions that enhance the livability and functionality of your project. If, for instance, you want unique railings installed to set off the new style of your screened-in porch, we can help with that too.
Rely On Us for the Best Screened-in Porch
If you want a space to enjoy the outdoors in comfort and elegance while staying protected from bugs and other pests, we are here to help. At Castle Construction, we deliver your screened-in porch project to meet your specific needs. Opt for a free consultation; call (770) 504-6010 or use the online contact form.